P601-1 Nautilus Shell Pin with Turquoise Cabochon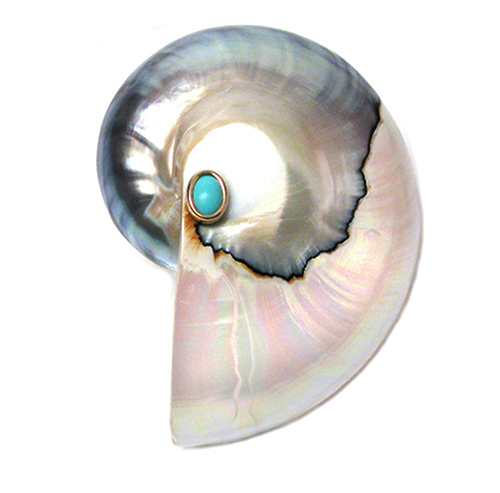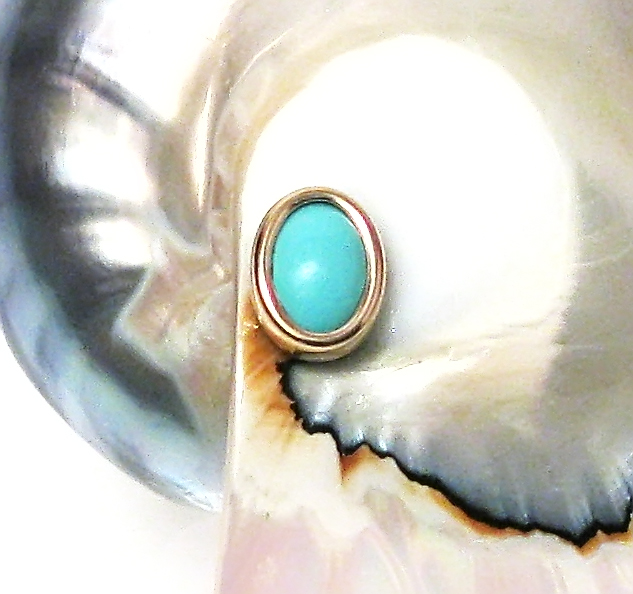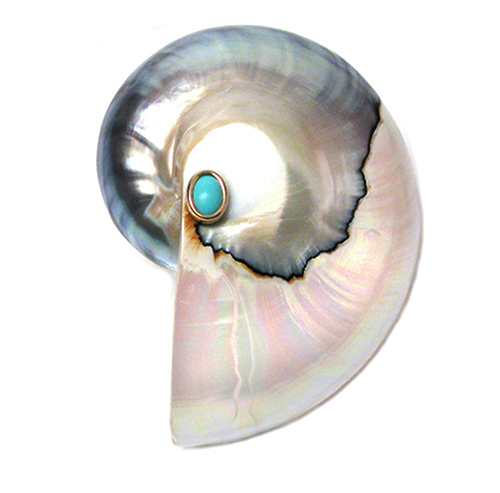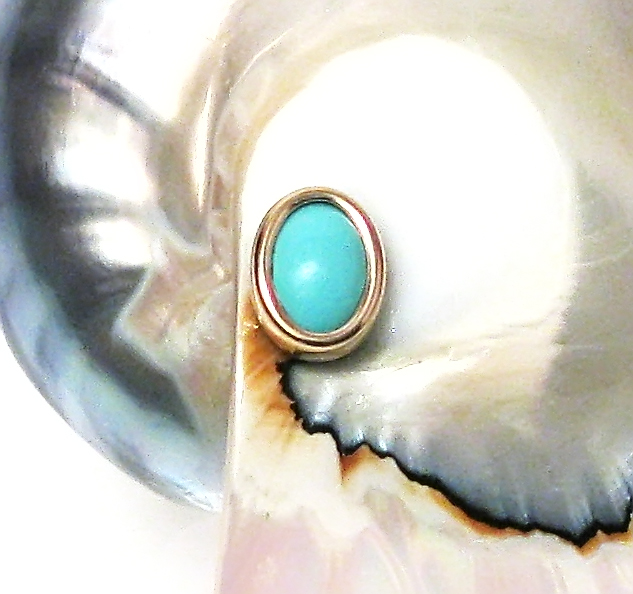 P601-1 Nautilus Shell Pin with Turquoise Cabochon
Nautilus Shell Pin with Turquoise Cabochon set in 14 K gold.
It is also available in Lapiz, red coral, pink coral & malachite.
Nautilus, meaning "sailor" in Greek, is one of the only shells to continue from the time of the dinosaurs. Nautilus is therefore often referred to as being a "living fossil." An Exquisite shell pin
Approximately 7cm
The shells vary slightly in size, shape and color.