N506-2 Onyx Necklace with Red Branch Coral & Black & White Marble Cone Shell with Red Coral Cabochon Set in 14 K Gold & Tiffany Clasp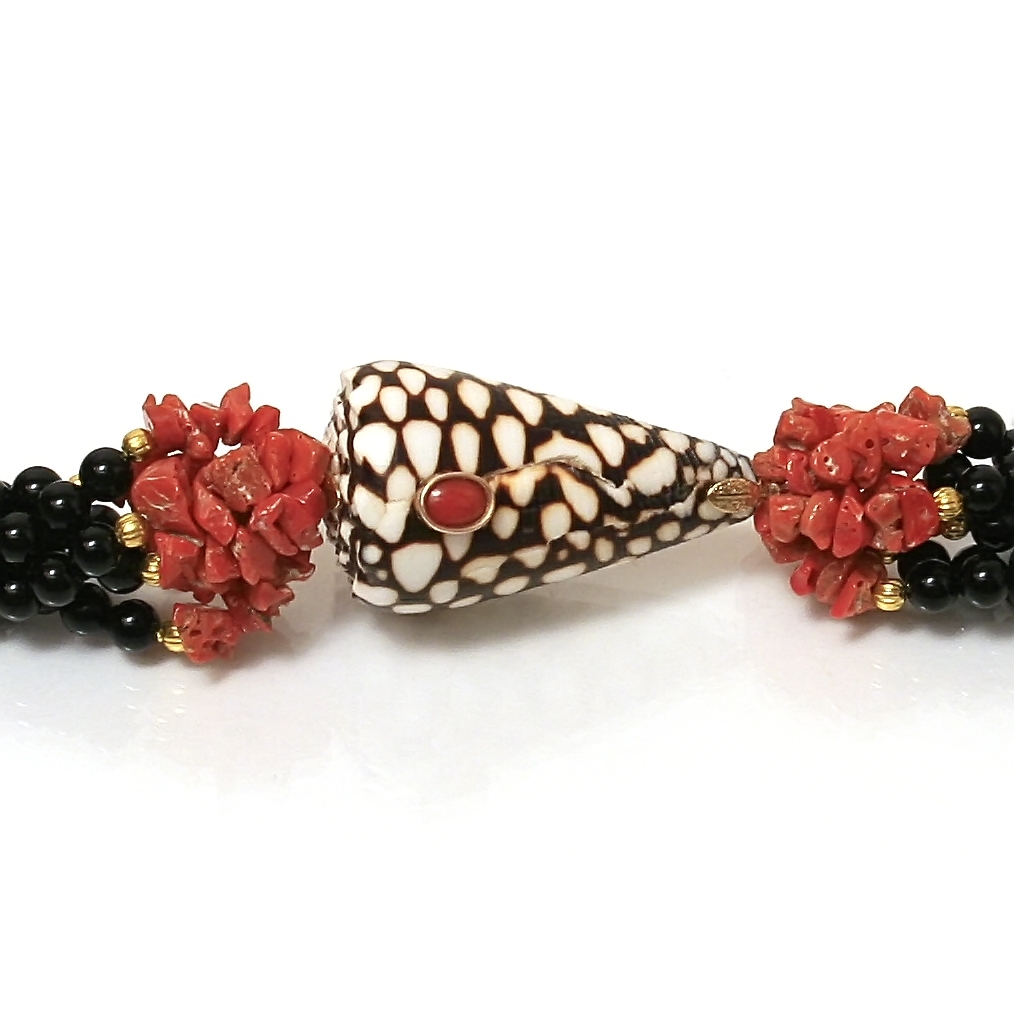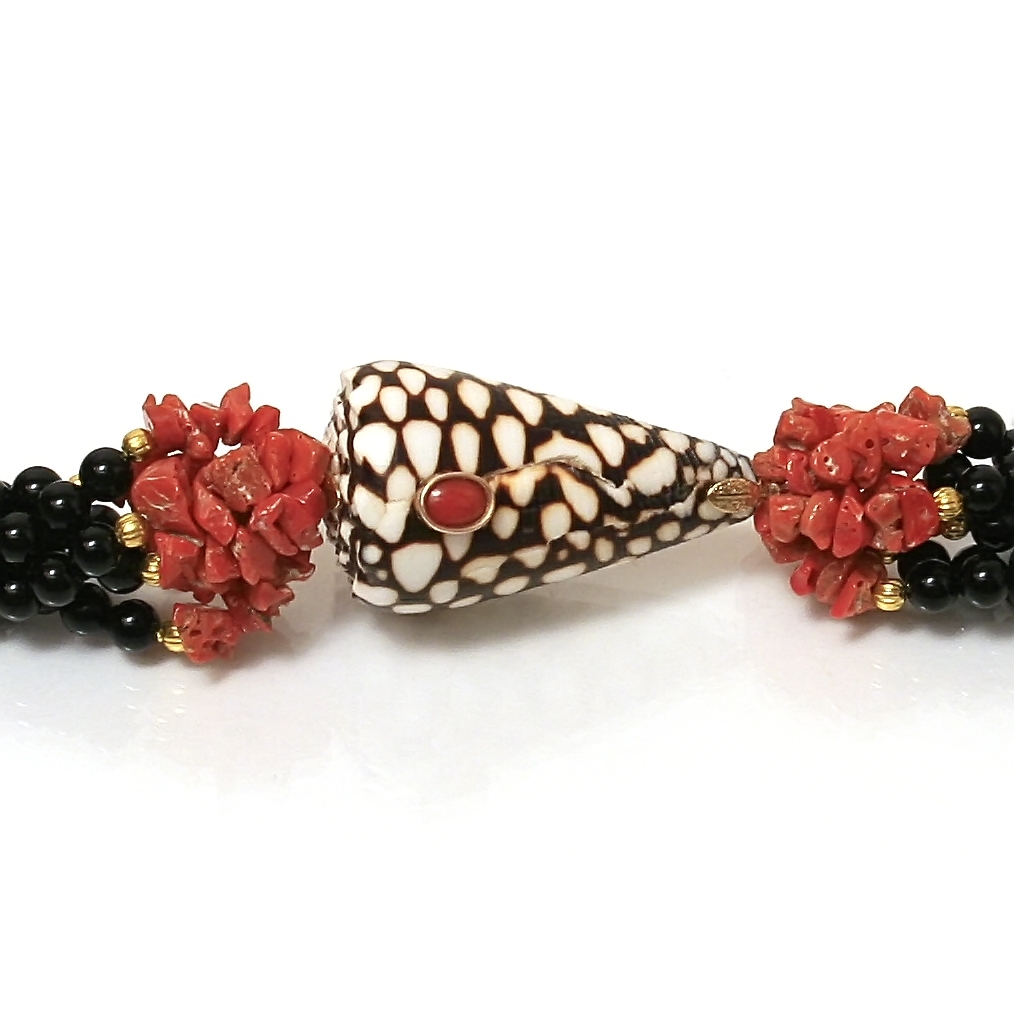 N506-2 Onyx Necklace with Red Branch Coral & Black & White Marble Cone Shell with Red Coral Cabochon Set in 14 K Gold & Tiffany Clasp
Onyx Necklace with Red Branch Coral & Black & White Marble Cone Shell with Red Coral Cabochon Set in 14 K Gold & Tiffany Clasp.
Bold, Powerful, Glorious!
Only Available in 25 inches.
The Five Full Strands of Solid Onyx makes this Luxurious Helga Wagner Design a Popular Statement Necklace
The shells vary slightly in size, shape and color.
Every necklace is unique, color may vary slightly.